Tobin Lake is an approximate 30 minute drive from Nipawin on paved highway, and is located between the Francois Finlay and E.B. Campbell Dams on the Saskatchewan River.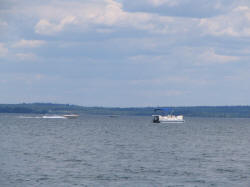 Tobin Lake is a man-made lake, and boasts the best walleye fishing in North America as well other recreational facilities such as boating & swimming. Notorious for it's excellent fishing waters, including Walleye and Pike this Lake is the home to the world record walleye caught in September 1997.

Also known as a Pickerel, the Walleye is the provincial fish of Saskatchewan, and a prized catch in North America. Although, walleye traditionally prefer deeper waters, they are also widely distributed throughout Saskatchewan in all but the shallowest lakes.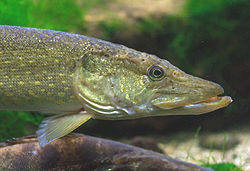 Walleye can be easily hooked on light tackle – jigs, live-bait rigs or jigging spoons. They take the bait slowly, don't be over eager to set the hook.

Average Weight: 0.5-1.5 kg (1-3 lb). Record: 8.33kg/18.40 lbs, Tobin Lake, 2005 (Ice Fishing).
Live release: 8.21kg/18.06 lbs, Tobin Lake, September 1997

The northern pike, a widely distributed sport fish in Saskatchewan, is considered one of the fiercest and most thrilling of all freshwater game fish. The "great northern" generally prefers shallow weed areas in lakes and can often be caught in Spring and Fall in bays, off points and on sandbars dropping off into deeper waters. Also, referred to as Jackfish or Jack. Use in-line spinners, crank baits or spoons – a variety of shallow running lures. Average weight: 1-2.5 kg (2-5 lb). Record/live release: 137 cm (54 in), Lake Athabasca, 2000. «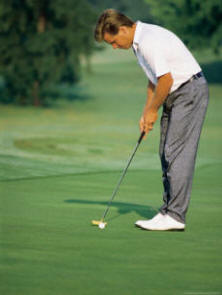 Nipawin is known internationally for its excellent golfing facilities.
A combination of beautiful scenery and the natural beauty of the area provide a wonderful relaxing atmosphere while you golf our local courses.
Inquire about our golf packages «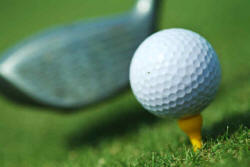 A wide variety of wildlife roam the surrounding areas of Nipawin, remember to take many pictures, and leave only your footprints. «